Chris Mattmann was named a LA Business Journal 40 Thriving in their 40's honoree on Dec 21, 2021. The full article is here.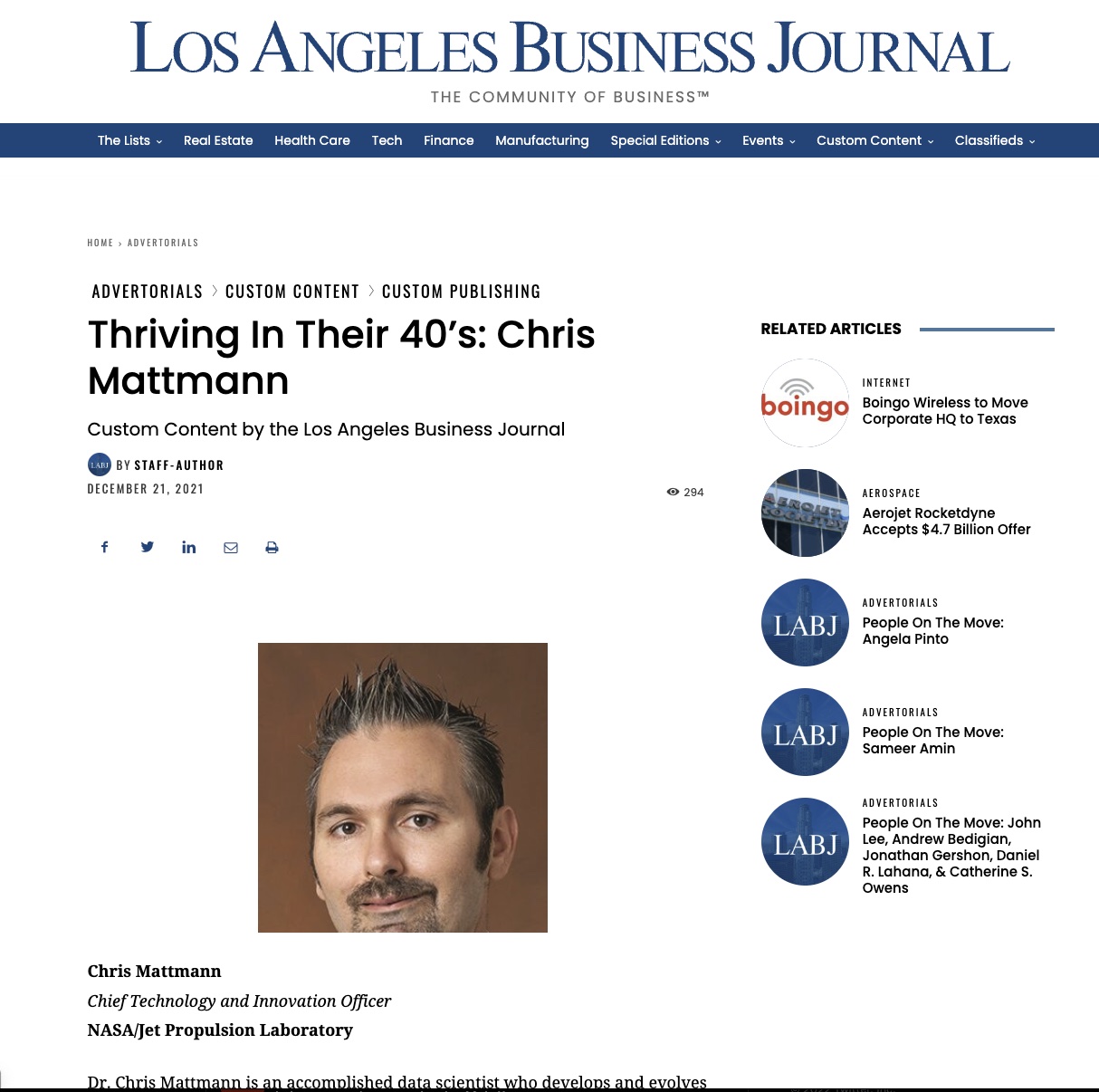 Chris Mattmann
Chief Technology and Innovation Officer
NASA/Jet Propulsion Laboratory
Dr. Chris Mattmann is an accomplished data scientist who develops and evolves software on a national scale and also uses his expertise and caring personality to directly benefit and give back to the Los Angeles community.  His day job is IT chief technology and innovation officer (CTIO) at NASA's Jet Propulsion Laboratory where he helps advance space exploration by managing advanced IT research, open source development, technology evaluation, and user infusion capabilities.
Mattmann is JPL's first principal data scientist (the top designation recognizing sustained, outstanding scientific and technical achievements).  In his 20 years of experience at JPL he has conceived of, realized, and delivered the architecture for the next generation of reusable science data processing systems that are currently in space and will soon be launched into space. A few include the NASA's Orbiting Carbon Observatory, NPP Sounder PEATE, and the Soil Moisture Active Passive Earth science missions.